Happy 25th, Mario!
Monday, September 20, 2010 at 5:06 am
My wife Rachel went yard sale shopping and found me a Nintendo (NES) for only $3. After some maintenance and cleaning, it looks as good as new and works just as well. What a great way to celebrate Mario's 25th birthday! It had a LOT of the original documentation. In fact, it had the original warranty form included. I wondered what the people at Nintendo would think if they received this.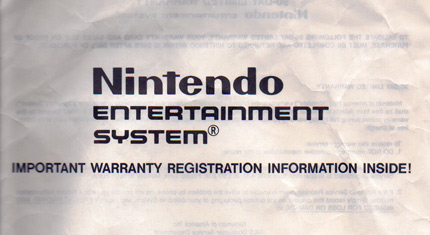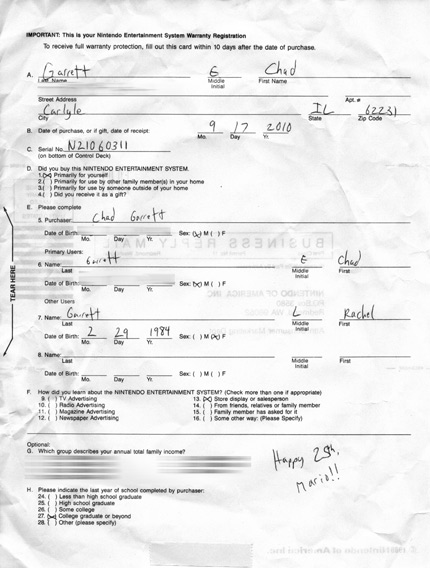 As you can see, I've filled it out and I'm dropping it in the mail tomorrow. Afraid their business reply mail permit has changed or expired so I'm putting postage on this one.
I wonder how many Club Nintendo coins I might earn for this purchase.
If anyone has an old NES Control Deck lying around, and it doesn't read cartridges - try the instructions I used to make mine as good as new. Well that, lots of Lysol cleaning wipes, and a Magic Eraser.